ABOUT Hidden Hill Family Campground
Hidden Hill Campground was founded around 1969 by Harrison resident, Bob McRay. Bob's granddaughter named the campground "Hidden Hill Campground" because there was a hill between M-61 and the main camping area. There have been three other owners before Dave and Reva Basinger purchased the campground in May of 2005. The previous owner had altered the name slightly and added "Family" to the name.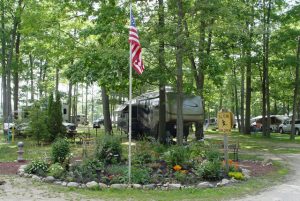 Upon settling in to the residence on the campground, Dave and Reva published our first website, authored by Peter Pelland of Pelland Advertising, a nationally known web designer. During the first week, we added the flower garden, and on the second week, we added swings to the playground.
Later that first year, we became a Good Sam Park. In December we began updating the bathrooms.
In 2006, we also became a AAA Approved Campground.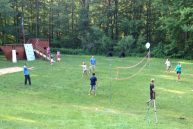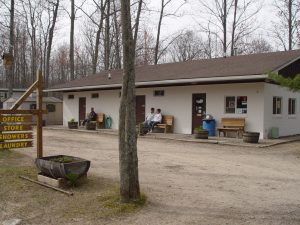 And we haven't stopped improving and changing since!
Enjoy camping in Northern Michigan in our quiet, shady and friendly country setting!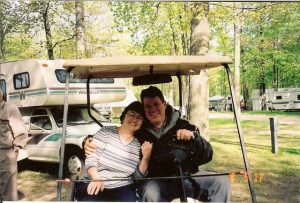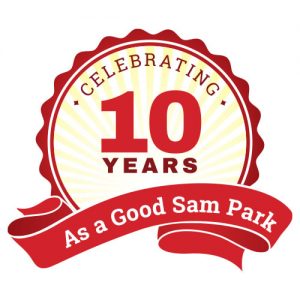 Date of Stay: October, 2017

Overall Rating

Facility Rating

Restroom Rating

Appeal Rating
This is our second year as RV owners, and this was our first campground that we stayed at when we went out for our first camping trip. We liked it so much we have been back there 3 more times since then. The facilities are always very clean, and the owners are very friendly and personable. They made a point of visiting us (and all campers) at least once each stay. We will definitely be going back there again!

Overall Rating

Facility Rating

Restroom Rating

Appeal Rating
We arrived at 8:00 PM on a Sunday night with our brand new 2018 45′ Prevost/Liberty coach. Campground owners escorted to our site. They were awesome hosts and the campground is beautiful and safe. Great internet. I only wish we could have stayed more days. I can't wait to go back. 10 stars in my book! Chuck

By Google Inc. –
1 week ago
– Owner goes out of his way to make you feel at home. Very clean washrooms. Nice campsite. Loved it.
– Owners are friendly. The public bathrooms are always clean.
13 weeks ago
– Family atmosphere here! Great place to stay!
15 weeks ago
– Fun place for Halloween!

Date of Stay: September, 2017 – $28.00
Overall Rating:
We stayed here overnight. The park was conveniently located halfway between our destination. Good place to overnight. A few seasonal rigs in here. Everything well maintained and owners are very friendly. We camped at Hidden Hill Family Campground in a Fifth Wheel.
Date of Stay: August, 2017 – $34.00
Overall Rating:
This campground is a real gem. No, it's not a resort, but it is well managed, well maintained, clean, quiet and peaceful. The owners are very helpful and friendly. They have a well stocked but small camp store and even firewood delivery your site! Our site was fairly large with plenty of room for our 35 foot travel trailer and tow vehicle. Sites are dirt and grass and owners are improving the grass. Did you mention it is peaceful?! The owners enforce their rules and that is a good thing! We will be back. We camped at Hidden Hill Family Campground in a Travel Trailer.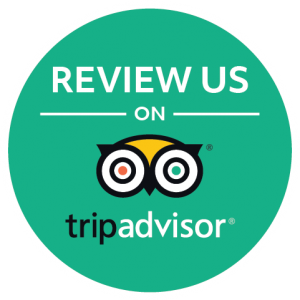 Review Highlights
A Very Nice Place to Camp
We are from the Upper Peninsula and we do have relatives in Harrison, MI. I do not care to go to… read more
We spent one night at this RV Park and will not hesitate to return. The sites are level and grassy… read more
Karie960
,
Saint Louis, Missouri