Office (989) 539-9372
manager@hiddenhillcampground.com
Welcome Campers!
Come enjoy our Family-Owned
Traditional Campground!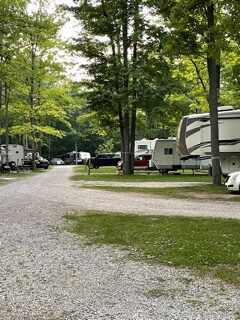 Quiet & serene setting, large sites, free wi-fi, lots of shade, fun activities for all ages.
We welcome you to come visit and enjoy our 24 acres of beautiful, heavily wooded rolling hills and hiking trails!!
Easy on/Easy off access to US 127 – 0.2 mile to campground
We escort all campers to their site & assist with backing in.
Close to US 127 but very quiet & relaxing, plenty of shade, walking/biking trails, 60′ jumping pillow, 85′ slip-n-slide & playground.
Pet Restrictions: No Pitbull's, Rottweilers, Dobermans or Chows allowed on property.
Note: Pet restrictions: No Rottweilers, Pitbull's, Dobermans or Chows
(Allowed pets must be kept on a 6′ leash at all time
Reserve your site
for 2024!
https://reserve.campgroundbooking.com
2024 HALLOWEEN WEEKENDS!
Sept. 30 – 31st & Oct. 7 – 8th
Camp site trick or treating, site decorating contest, haunted trails, pumpkin painting & other crafts, "hey"ride, & Halloween Glow dance.
Be part of our Spooky fun!
RESERVE YOUR SITE TODAY!
<>
Our Camp Motto
"PUT ANOTHER LOG ON THE FIRE!"
Joe & Shari and Tom Lehman – Owners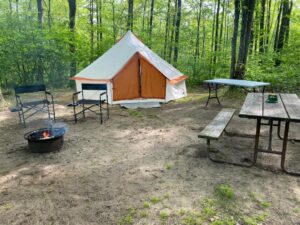 Come visit us and you'll find your peace and serenity!!

KANGAROO JUMPING PILLOW!!!
&
85′ SLIP-N- SLIDE!!!
ARE NOW INSTALLED AT OUR CAMPGROUND, BRING THE KIDS & ENJOY THE FUN!!
Enjoy camping in Northern Michigan in our heavily wooded, quiet country setting, where friends & wildlife gather!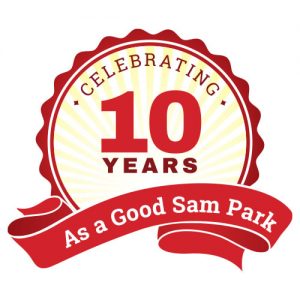 Overall Rating

Facility Rating

Restroom
Rating

Appeal Rating
Thoroughly enjoying our stay! Took our rig out in its maiden voyage and decided to give this campground a try. Very peaceful and quiet. Large, spacious spots and very clean. The owners / managers are super helpful and friendly. Would recommend this to anyone looking for an overnight spot while going north (or coming back south), as well as anyone who wants to stay here for some time and spoke out to the various lakes and outdoor attractions around the area.

Overall Rating

Facility Rating

Restroom Rating

Appeal Rating
I'm a solo RVer and stayed at this park several times this summer (July and August), sometimes for a day or two and sometimes for a week at a time. I return because it's a clean, quiet, spacious facility and owners are onsite to welcome guests, help them park and respond to concerns. They are quite personable and always willing to talk. In the interest of full disclosure, this is my first summer RVing and I haven't been to that many parks, but can't believe one will find a nicer park or have a better experience during multiple stays. A few other things: Campground has easy access to the freeway. Three towns (Harrison, Clare and Gladwin) within 20 miles, plenty of lakes nearby and a Burger King within walking distance (if that appeals to you).

Overall Rating

Facility Rating

Restroom Rating

Appeal Rating
This is our second year as RV owners, and this was our first campground that we stayed at when we went out for our first camping trip. We liked it so much we have been back there 3 more times since then. The facilities are always very clean, and the owners are very friendly and personable. They made a point of visiting us (and all campers) at least once each stay. We will definitely be going back there again!

Overall Rating

Facility Rating

Restroom Rating

Appeal Rating
We arrived at 8:00 PM on a Sunday night with our brand new 2018 45′ Prevost/Liberty coach. Campground owners escorted to our site. They were awesome hosts and the campground is beautiful and safe. Great internet. I only wish we could have stayed more days. I can't wait to go back. 10 stars in my book! Chuck

By Google Inc. –
Review summary 4.6 / 5
"Fun place good
prices
and friendly
owners
"Very clean
place
, super nice
hosts
, other
campers
were very nice too."
2 weeks ago
This Is a Very nice Campground and Very Nice People who Work or Own the place…I met them and they were very friendly…This is a Absolutely beautiful Campground But there is NO lake…The Best Part of this Campground is if you have Children they WILL LOVE IT!!! They Have a Very nice Trampoline (Jumping Pillow) and Nice Pirate ship a Big Slip and Slide and A Sandbox with Very nice Toys for the kids.. Also has a very nice swing set…I usually never write reviews but this I had too.
3 weeks ago
First time camping here. New owners and really nice people. Always out and friendly. Lots of shaded spots. Will go there again.
3 weeks ago
I would love to return to this campground, I stayed at it twice. Accomodating staff, huge playground if you have children and they are upgrading it still. Clean bathrooms as well as meticulous grounds. They escort you to your site kindly. Not too close and very pretty hiking trails. My dog loved it too.
Joe and Sherri (hopefully I spelled it correctly) first off thank you for helping me back my camper in the first time w a full house watching! I surely could not have done it with just my wife. For anyone that does not know they are fresh newly owners themselves of the campground so we share that special bond. I look at this campground now as a hot off the press start up stock. You don't get in now it will be hard later down the road. Buy low as they say! Joe was telling me their vision with a splash pad (next year) inflatable for the kids (in a month), and I can only imagine what will happen after that. If you don't have a memorial time that is either you don't know how to camp or you didn't ask Joe/Sherri how they could have made your experience better. Joe is very good at cornhole so don't be bitter if he beats you I gave you for warning! See you soon Joe and Sherri! Take care and God bless!
a month ago
What a gem of a campground! We spent 2 glorious weeks enjoying the beauty of this place. We loved hiking the trails, visiting the Amish community near by and the new owners are awesome!
Kevin Landry – May 2021 Owners go out of their way to make you feel at home. Very clean washrooms. Nice campsite. Loved it.
David Gauthier
This was a great stop for a couple of nights. The owners were friendly, its right off the free way. About 18 miles to the leota trail head it is possible to ride orv's all the way there. The sites are good sized. The pull through sites can also be a double site that pull in from opposite directions. Both have full hookups if you have friends or family you are camping with.
Melanie Ecklebarger– Owners are friendly. The public bathrooms are always clean.
Lori Bessinger – Family atmosphere here! Great place to stay!
Adventurepilot70
Really a great campground. Shady and very clean. Owners help you park. Showers are fantastic.
Timothy Lincoln Fun place for Halloween!
Shari Johnson
It was quiet and cozy in the middle of the woods just where I like to be🥰

Nice campground. Shady. Clean. Excellent restrooms / showers, very clean and roomy. Our site was sloped more than I like, but it was suitable for an overnight stay. Was supposed to have WiFi, but we were unsuccessful in getting it to show up as an option on our phones (which is reason for only 3 stars for value). I was concerned about road noise since it is close to the highway, but that was not an issue. We would stay here again. We camped at Hidden Hill Family Campground in a Truck Camper.
Great campground close to US-127! We stayed here while visiting nearby family and we would definitely return.
We loved the wooded sites for those warmer days during the summer.
As the name implies, its hidden. The entrance is located right between a gas station and a Burger King. We camped at Hidden Hill Family Campground in a Travel Trailer.
Tip for Other Campers: Wilson State Park is not far away. Groceries are a reasonable distance. Mount Pleasant is 30 minutes south. Houghton Lake is 30 minutes north. There is a Camping World in Houghton Lake.
Overall Rating: 5 / 5
We stayed here overnight. The park was conveniently located halfway between our destination. Good place to overnight. A few seasonal rigs in here. Everything well maintained and owners are very friendly. We camped at Hidden Hill Family Campground in a Fifth Wheel.
Overall Rating: 5 / 5
This campground is a real gem. No, it's not a resort, but it is well managed, well maintained, clean, quiet and peaceful. The owners are very helpful and friendly. They have a well stocked but small camp store and even firewood delivery to your site! Our site was fairly large with plenty of room for our 35 foot travel trailer and tow vehicle. Sites are level, have grass and owners are improving the grass. Did I mention it is peaceful?! The owners enforce their rules and that is a good thing! We will be back. We camped at Hidden Hill Family Campground in a Travel Trailer.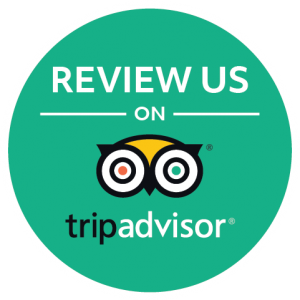 Review Highlights
Jun 2021
First time here. Wonderful place. Owners very friendly and helpful. Beautiful trails to wander. Our dog loved it. Showers are immaculate. Lots are really big. The biggest I have seen, plenty of room to play. Definitely will be going back.
A Very Nice Place to Camp
We are from the Upper Peninsula and we do have relatives in Harrison, MI. I do not care to go to anywhere else.
We spent one night at this RV Park and will not hesitate to return. The sites are level and grassy.
Karie960
Saint Louis, Missouri