Campground Activities:
Saturday evenings @ 7:30PM – Free "Hey" rides (weather permitting)*
Kangaroo Jumping Pillow 9:30 am – 9:30 pm (weather permitting) / 85′ Water Slip-N-Slide 12 pm – 6 pm daily
*Note: These events are at Hidden Hill Family Campground only! (Please check office for specific schedules of activities)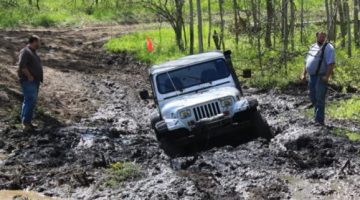 This off-road park has the typical Northern Michigan terrain that will challenge the driving skills of mild to wild 4 x 4 drivers. The park has over 200 acres of hills, rocks, mud and a variety of trails for different skill levels. Come and explore the many different trails!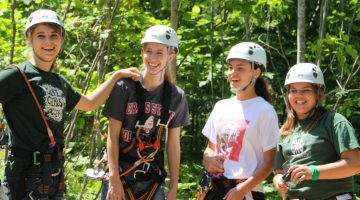 Come out and experience the adventure of Central Michigan's Snow Snake Zip Line Tour! Complete with TEN unique zip lines, you'll soar through the trees and experience Michigan like never before! The longest zip line is over 820 feet of excitement, and the highest zip line is over 75 feet – that's taller than a five story building! Visit the FAQ page or the Safety page for more information or check out the Zip Line Photo Gallery to see pictures from the tour.
You can feel your pulse quicken the moment you walk in the door. 210,000 square feet of excitement thats what you will experience on Michigans most action packed gaming floor. Let your hot streak begin at Soaring Eagle Casino & Resort.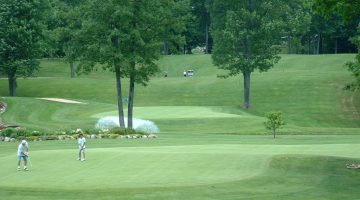 Snow Snake's beauty originates from the natural rolling terrain and tree lined fairways carved out of a hardwood forest. When designed, special attention was given to retain natural hazards and foster undulating greens. Come and play this unique course and experience golfing at its finest. Golf Digest rates Snow Snake "Places to Play" with four stars.
If you are looking for Northern Michigan canoeing, Duggans Canoes is your go-to place. We are Michigan's premier paddlesport destination for kayak and canoe trips and rentals on the Muskegon River. We specialize in providing canoes, kayaks, rafts, tubes, stand-up paddle boards, and everything you need to make your Michigan Canoeing and Camping experience successful with trips from 3 1/2 hours to 4 days. To round out your family vacation of Muskegon River canoeing, we feature a nice picnic and playground area with horseshoes and volleyball for family gatherings and cook-outs after your trip on the river.